Mel Brooks
Admiral Broadway Revue (consultant) - 1949
Your Show of Shows (writer) - 1950-1954
New Faces of 1952 (playwright) - Royale Theatre - 1952
New Faces (writer) - 1954
The Imogene Coca Show (writer) - 1954-1955
Caesar's Hour (writer) - 1955 to 1957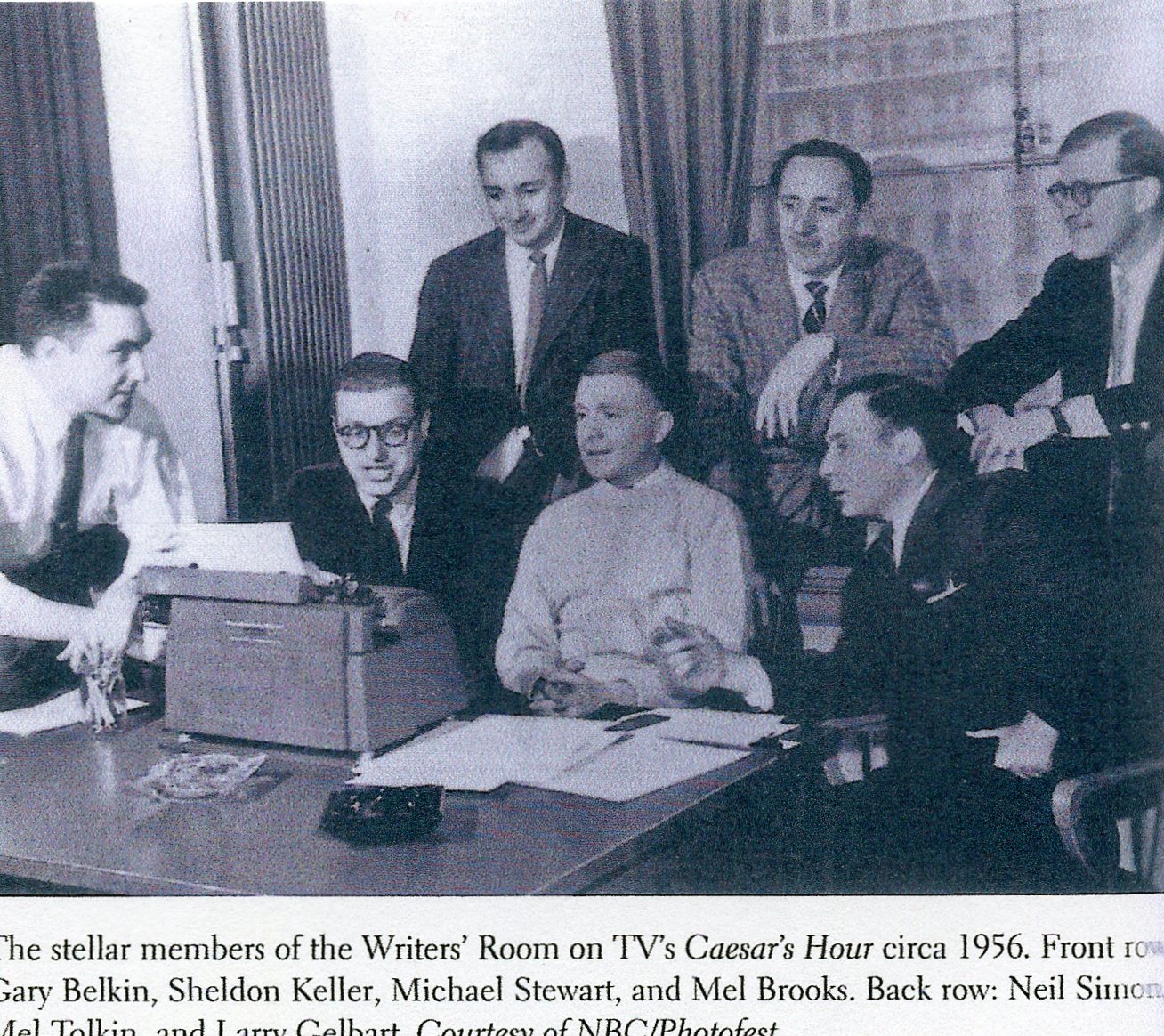 Shinbone Alley (playwright) - Broadway Theater - 1957
The Polly Bergen Show (writer) - 1957
Sid Caesar Invites You (writer) - 1958
The 2,000 Year Old Man (with Carl Reiner) - 1960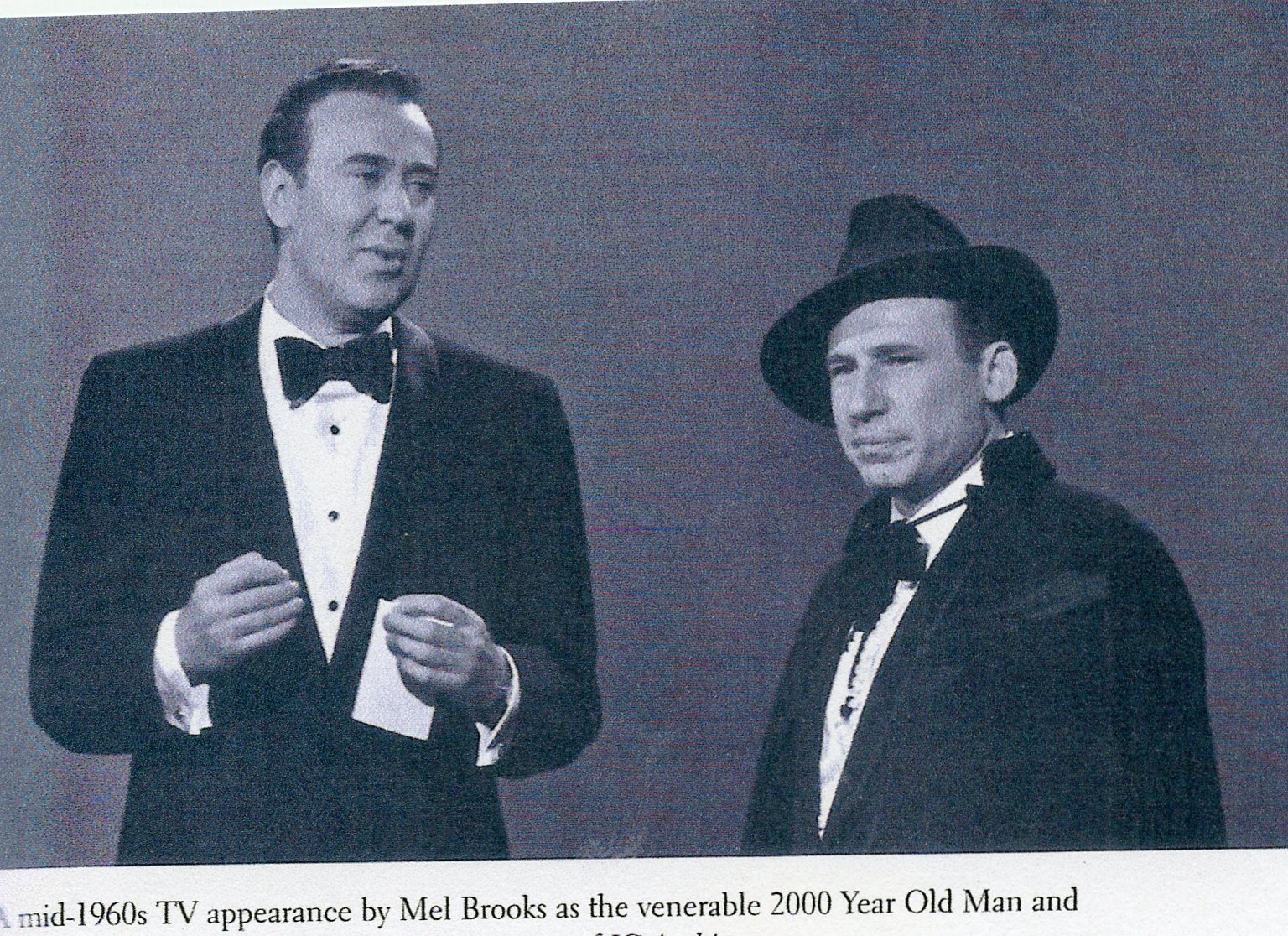 The New Steve Allen Show (actor) - 1961
The All-American (playwright) - Winter Garden Theater - 1962
The Tonight Show (guest) - 1962 to 1992
The Critic (narrator) - 1963
Get Smart (writer) - 1965 to 1970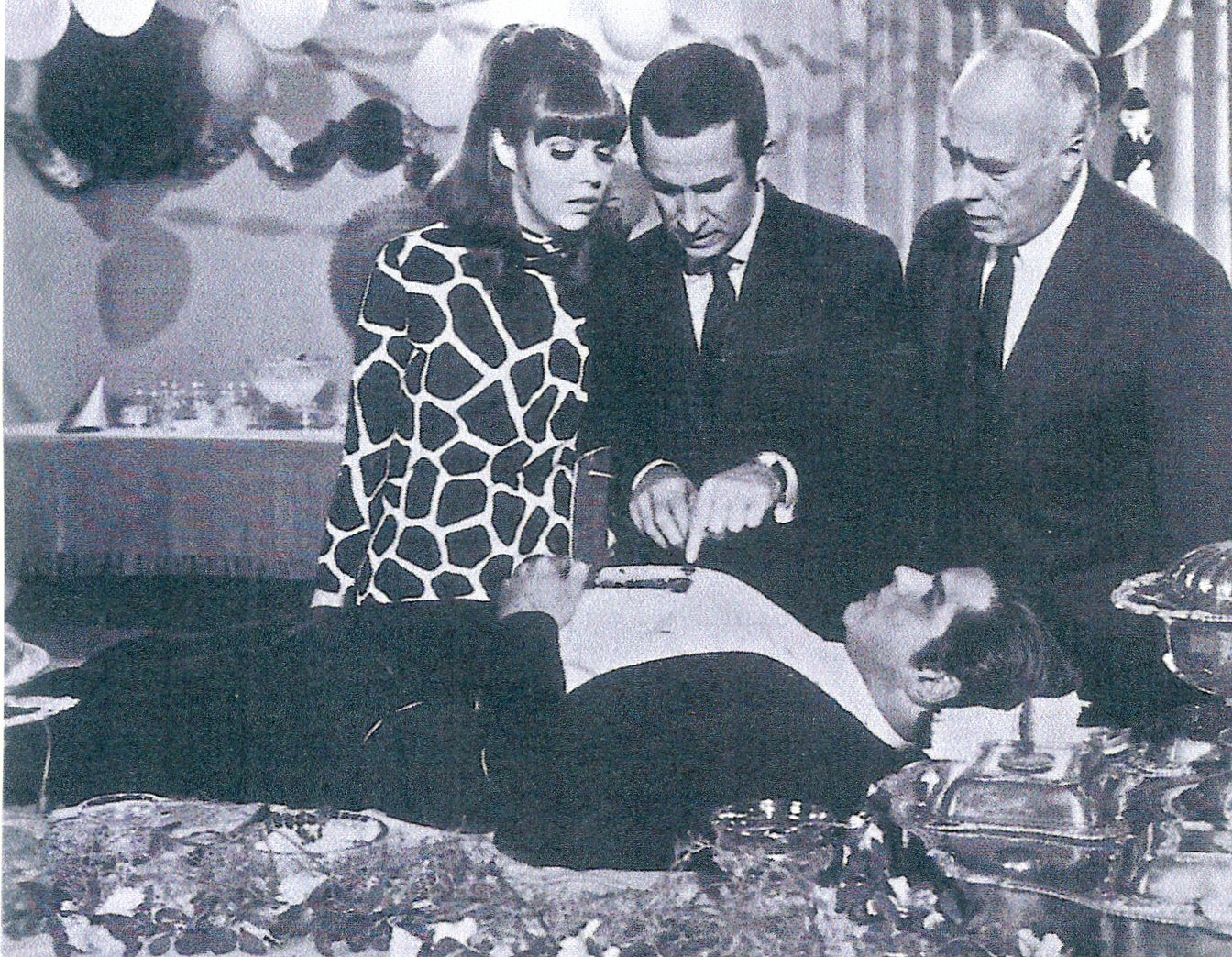 The Producers (1967)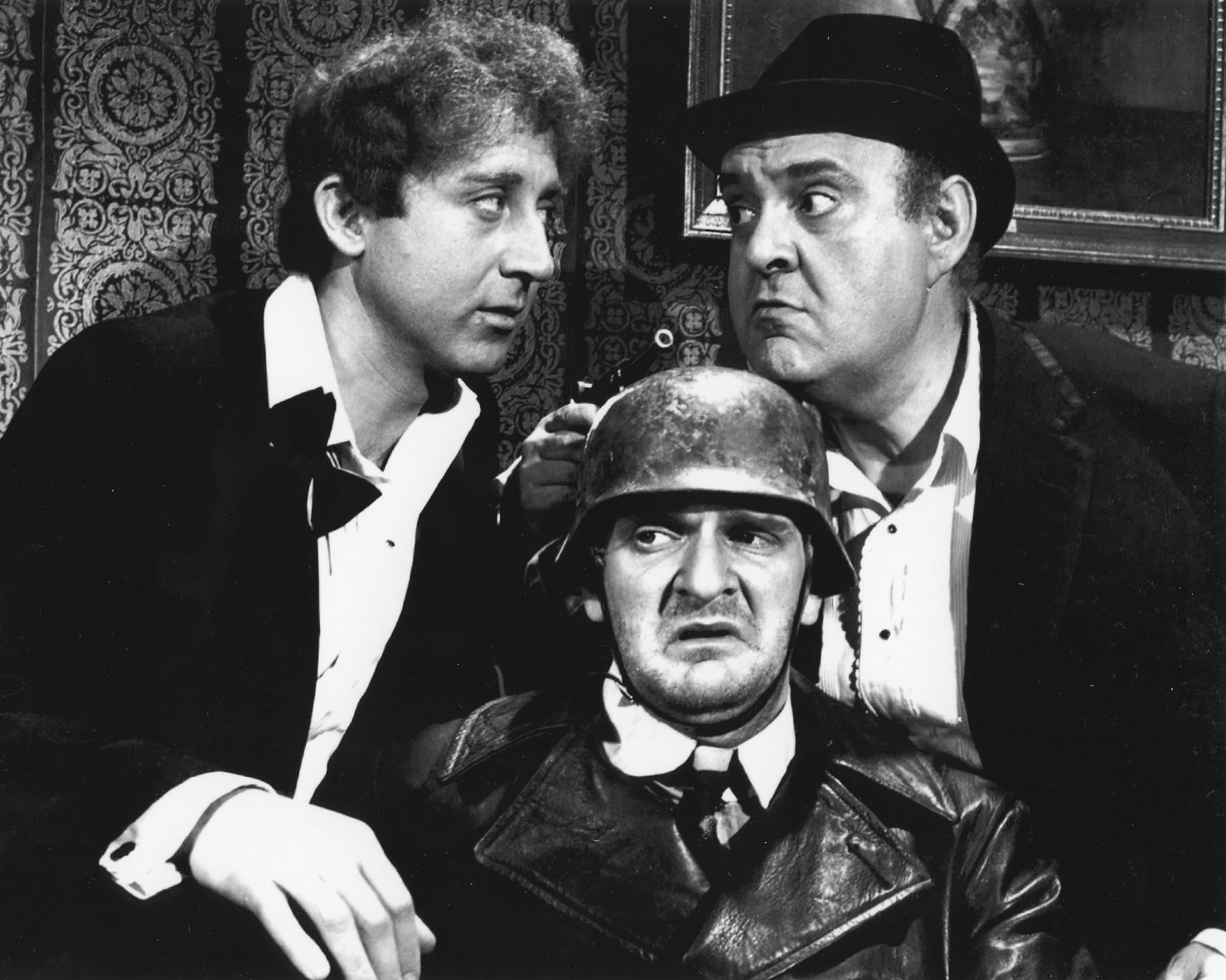 The Sid Caesar, Imogene Coca, Carl Reiner, Howard Morris Special (actor) - 1967
The Hollywood Squares (panelist) - 1968 to 1978
Putney Swope (actor) - 1969
The Twelve Chairs (1970)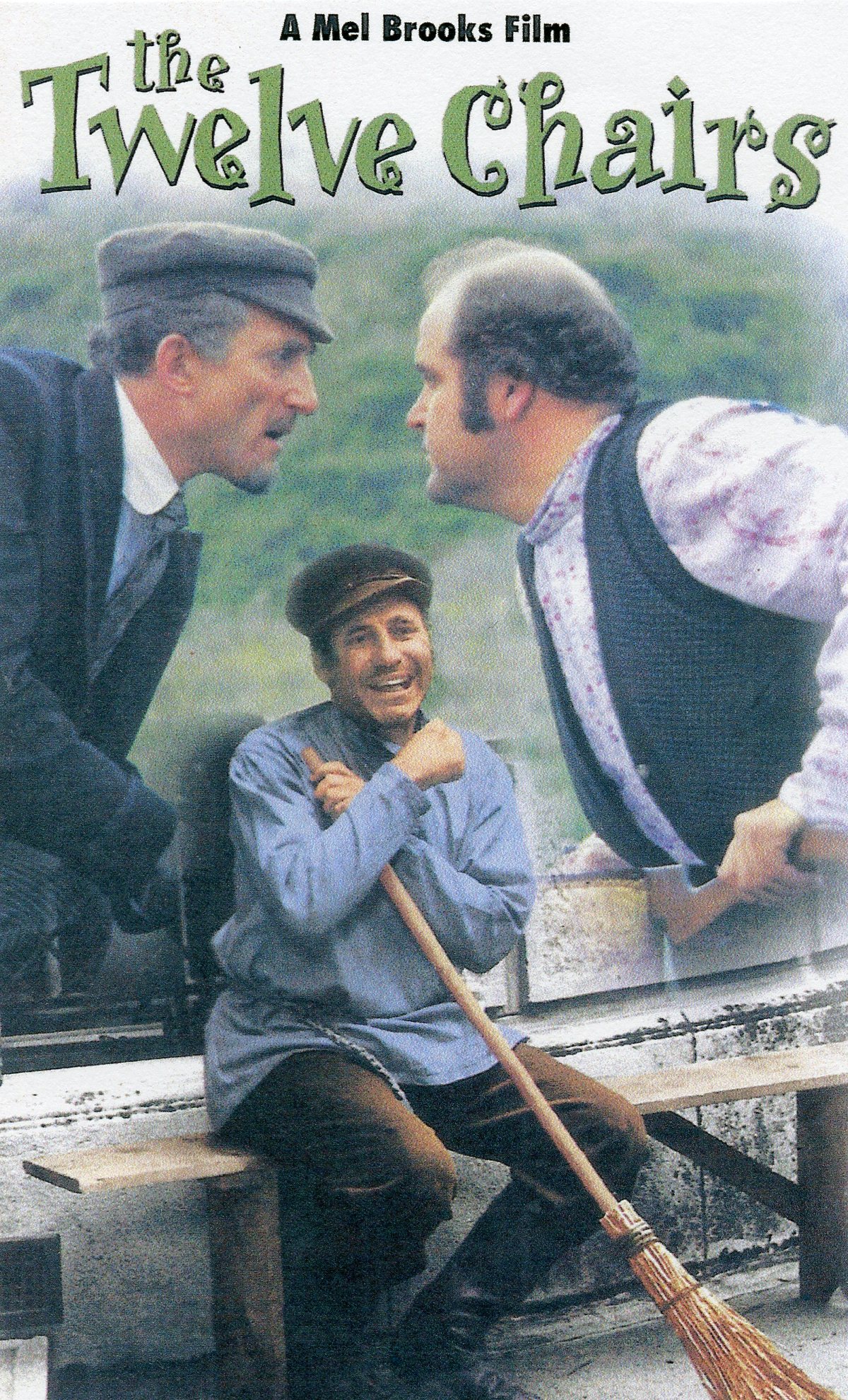 Shinbone Alley (1971)
The Electric Company (voice actor) - 1973 to 1977
2,000 and Thirteen (with Carl Reiner) - 1973
Blazing Saddles (1974)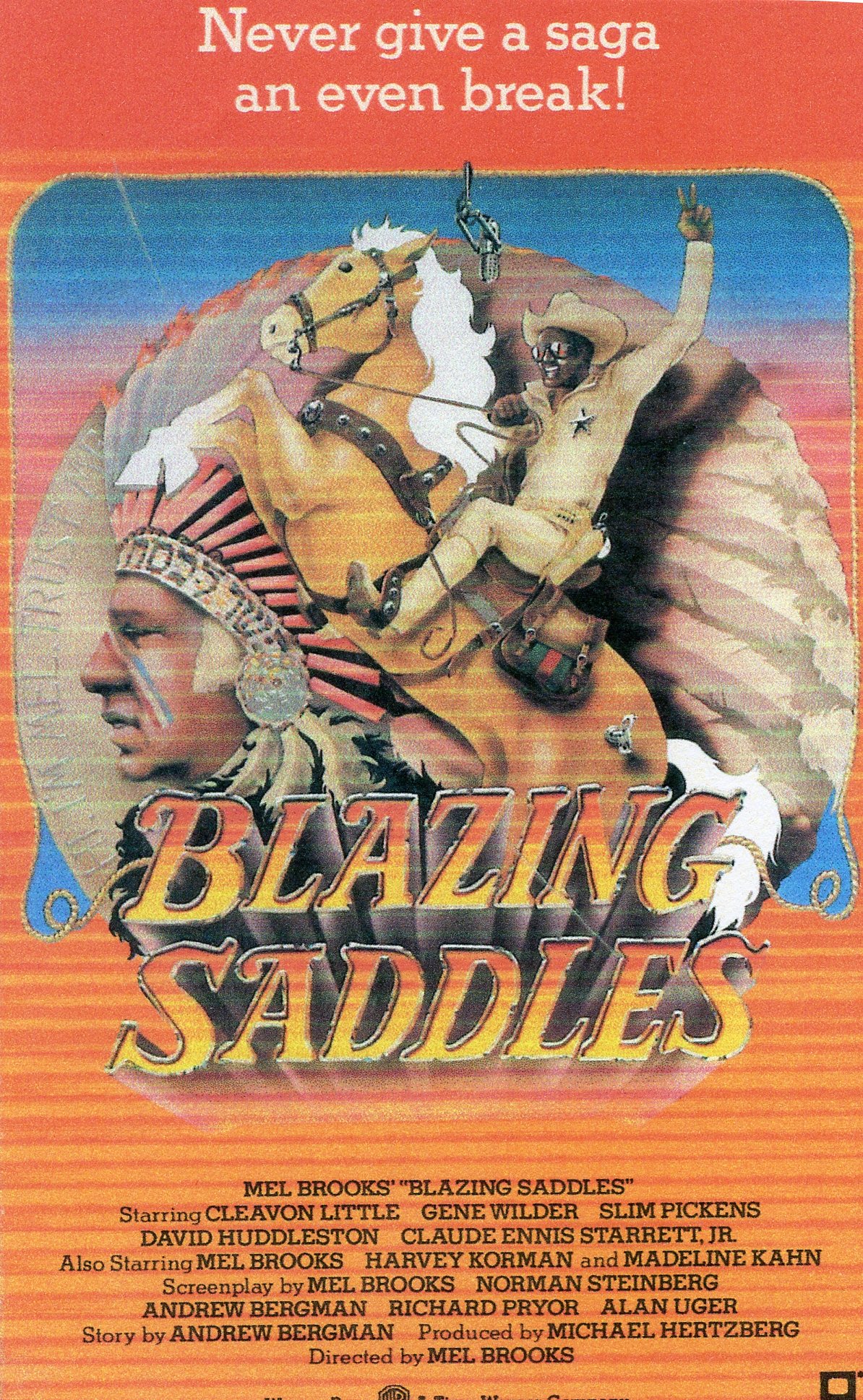 Young Frankenstein (1974)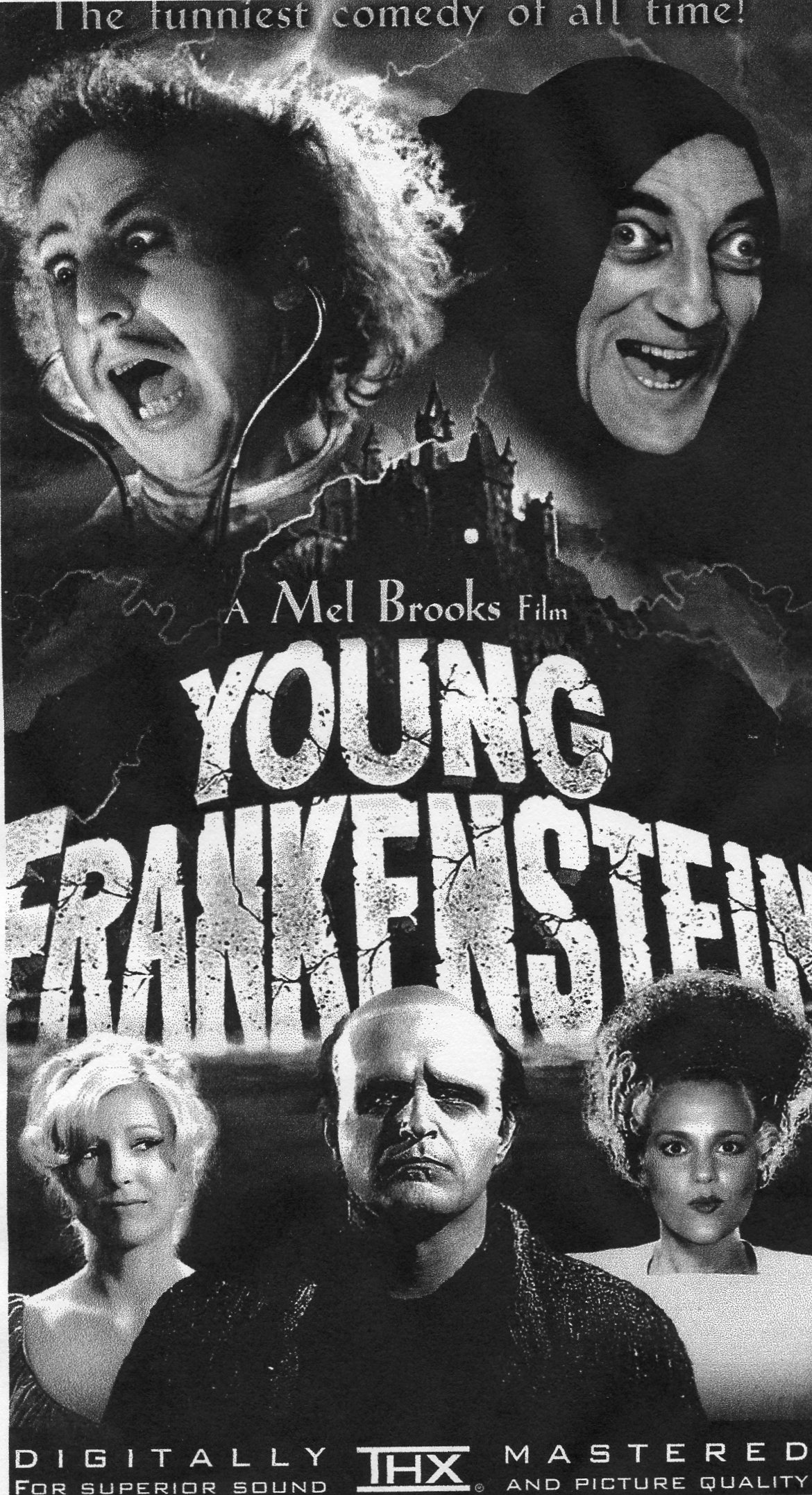 Free to Be ... You and Me (voice actor) - 1974
The 2000 Year Old Man (writer & voice actor) - 1975
When Things Were Rotten (writer) - 1975
The Adventurers of Sherlock Holmes' Smarter Brother (voice actor) - 1975
Silent Movie (1976)
High Anxiety (1977)
The Muppet Movie (actor) - 1979
The Nude Bomb (co-creator with Buck Henry) - 1980
Method in Madness: The Comic Art of Mel Brooks (Maurice Yacowar) - St. Martin's Press - 1981 - 193 pages
What is the purpose of this book? I tried to answer that question as I read through these pages full of psychoanalysis. Certainly, this is not a biography. Chapter Two ("The Life") skims over 15 pages of biographical material but then ends with: "It's time to leave off the Mel Brooks biography and turn to the analysis of his works." These were 15 totally useless pages unless you just got off of boat from Borneo. Author Yacowar then proceeds to delve deeply into the performances and directed films of the artist. He spends 40 pages on the two 1974 films (Blazing Saddles and Young Frankenstein) retelling and explaining every joke in the screenplays and some that were cut from the movie. He also makes sure to recount the early reviews of various newspaper critics. It seems like so much filler to me. These movies are genre parodies (Western, Horror, Hitchcock, etc.). We get the jokes. We do not need the detailed psychological babble. Post-20th century parodies rely on inspired silliness while retaining respect for the original. The purpose is to entertain and sell popcorn. Obviously, this book is not a complete retrospective. Brooks was in the middle of his productive career in 1981. Several more movies (Spaceballs, Life Stinks, Robin Hood: Men in Tights, Dracula: Dead and Loving It) would be made in the coming decades. In his epilogue, Yacowar asks us to buy this book so he would be compelled to write "Book Two." Buyer beware. [JAM 10/25/2020]
When reading books about great artists, I try to find significant quotes from the artist. In this book I found only one that bears repeating: "In good comedy, there's always a scintilla of reason. In my films I suppose you can say that behind the laughs there's an examination of good and bad, of greed, rottenness, pettiness. It's important for me to have a philosophical base, even though I may disguise it."
History of the World: Part I (1981)
History of the World: Part I - Warner Books - 1981 - 64 pages (plus record)
Mel Brooks and the Spoof Movie (by Nick Smurthwaite & Paul Gelder) - Proteus Books - 1982 - 96 pages
To Be Or Not To Be (actor) - 1983
An Audience with Mel Brooks (1983)
Spaceballs (1987)
The Nutt House (writer) - 1989
The Tracey Ullman Show (actor) - 1990
Look Who's Talking Too (voice actor) - 1990
Life Stinks (1991)
Mickey's Audition (actor) - 1992
Robin Hood: Men in Tights (1993)
Frasier (voice actor) - 1993
The Silence of the Hams (actor) - 1994
The Little Rascals (actor) - 1994
Dracula: Dead and Loving It (1995)
The Simpsons (voice actor) - 1995
Get Smart (co=creator) - 1995
Mad About You (actor) - 1996 to 1999
The 2000 Year Old Man in the Year 2000 (with Carl Reiner) - Cliff Street Books - 1997 - 127 pages
The Prince of Egypt (voice actor) - 1998
Screw Loose (actor) - 1999
The Kids from Room 402 (voice actor) - 2000
Sex, Lies and Video Violence (actor) - 2000
The Producers (playwright & composer) - St. James Theatre - 2001
It's a Very Merry Muppet Christmas Movie (voice actor) - 2002
The Adventures of Jimmy Neutron: Boy Genius (voice actor) - 2003
Jakers! The Adventures of Piggley Winks (voice actor) - 2003 to 2007
Curb Your Enthusiasm (actor) - 2004
Robots (voice actor) - 2005
The Producers (voice actor) - 2005
It's Good To Be The King: The Seriously Funny Life Of Mel Brooks (James Robert Parish) - John Wiley & Sons - 2007 - 325 pages
"Nothing good comes out of going for the money. If you do something lovely from your heart, you might get lucky and make some money. But if it doesn't come from your heart and soul, if you don't believe in it from your fingertips to the tips of your toes, it's not going to be good. You've got to do it because you love it." - Mel Brooks 2004
This author does a good job of following the career of Mel Brooks chronologically through 2006. He also itemizes the performances of Brooks's spouse, Anne Bancroft (1931-2005). Although it is generally recognized that Brooks burst upon the comedy/parody movie scene in 1974 with two blockbuster hits, the author concludes that the subject's career was downhill from then because of lower critical reviews and box office receipts. Nothing could be farther from truth. Mel Brooks has been a genuine treasure of comedic talent for seven decades. Although Mr. Parish is an excellent writer and researcher, his opinions regarding the metrics of show business success do not align with those of most humor fans. [JAM 10/15/2021]
"You can win a conditional victory, I think [against death]. It all boils down to scratching your name in the bark of the tree. I was here. When you do that -- whatever tree you carve it in -- you're saying, 'Now there's a record of me!' I won't be erased by death. Any man's greatness is a tribute to the mobility of mankind, so when we celebrate the genius of Tolstoy, we say, 'Look! One of our boys made it! Look what we're capable of!'"
Young Frankenstein (playwright & composer) Hilton Theatre - 2007
Get Smart (consultant) - 2008
Spaceballs: The Animated Series (voice actor) - 2008 to 2009
Glenn Martin, DDS (voice actor) - 2010
Ruby's Studio: The Feelings Show (voice actor) - 2010
Special Agent Oso (voice actor) - 2011
The Paul Reiser Show (voice actor) - 2011
Mel Brooks and Dick Cavett Together (2011)
Comedians in Cars Getting Coffee (actor) - 2012
Mel Brooks Strikes Back (2012)
Jeopardy! (clue presenter) - 2014
Dora the Explorer (voice actor) - 2014
Mr. Peabody and Sherman (voice actor) - 2014
Mel Brooks: Live at the Geffen (2015)
The Comedians (actor) - 2015
Underdogs (voice actor) - 2015
Hotel Transylvania 2 (voice actor) - 2015
Leap (voice actor) - 2017
The Guardian Brothers (voice actor) - 2017
Hotel Transylvania 3: Summer Vacation (voice actor) - 2018
To Tell the Truth (2018)
Funny Man: Mel Brooks (Patrick McGilligan) - Harper Collins Publishers - 2019 - 624 pages
This unauthorized biography of actor/comedian/director Mel Brooks could be alternately described as thorough or tedious, depending on your degree of interest in the biographical subject. Author McGilligan's research is exhaustive covering nearly every year of the man's life. It seems that everyone who had come in contact with Brooks has been interviewed except for his close friends. Mel Brooks struggled to find his place in show business in the early years eventually working for Sid Caesar as a junior "writer" on Your Show of Shows. But Brooks was an actor not a writer. He had great ideas and energy but not the discipline to put words on paper. The first 200+ pages portray Brooks as a womanizer, dead-beat dad and in general, a jerk who made his own rules. He led a dysfunctional life until he married his second wife (Anne Bancroft) in 1964 and then became a successful director in 1974 with smash-hit movies, Blazing Saddles and Young Frankenstein. For me, this book spends too much ink on his personal life, on the opinions of media critics, and on the financial success of various movies, plays, etc. Brooks will go down in entertainment history as one of our greatest comedy minds. For all of its detailed accounts of this complicated individual, McGilligan's book fails to be as entertaining as the man. [JAM 7/28/2020]
Toy Story 4 (voice actor) - 2019
Blazing Samurai (voice actor) - 2021
In Residence (actor) - Lunt-Fontanne Theatre - 2019
Forky Asks a Question (actor) - 2019