1952
I don't dance. I can't dance. I hate to dance. My mother knew that dancing was an important social skill so she put my sister Betty and me in tap-dancing class on Saturdays (before I started bowling). My sister loved it. She was a natural. She and her friend danced "I'm a Little Teapot" on stage wearing sequined outfits made by their mothers. I got out of there as soon as I could.
Next, my mother put me in square-dancing class one night per week at the elementary school (Anna M. Glazier). Square-dancing was easy because there was a man on stage, with a microphone and a cowboy hat, telling us every move to make. I was do-si-do, allemande left, swing your partner and all that. Our parents came to watch one night after we had learned all of the steps. My Dad said I was rather stiff, making the required move and then waiting for the next one. One season of that was enough for me.
I went to a lot of Friday & Saturday night dances at friends houses in elementary school (grades 4-6). We had one of these dances at our house and I remember one at the house of my friend, Cameron Stone. I'm sure that my mother had something to do with this. I actually went steady for a while in fifth grade with Dana Hulsey. She was a very pretty but quiet girl. My friend asked her friend if she wanted to go steady and they all said yes. I gave her a big metal ring that I had found. I saw her at dances and sometimes I would go to her house but always with another friend. One day I asked her to a school dance and she started dancing with the other boys after we got there. I was left with a nice girl who was not as pretty and was about a foot taller than me. That's when I realized that I was not a good dancer. She returned my ring through friends at school a few days later.
In junior high school, they taught us to dance during one week of gym class. This was a traumatic week for some of us boys. They would line the girls on one side of the basketball court and the boys on the other. We had to line up by height and the boys were always jockeying for position to avoid two girls in particular. We were terrible. I went to a few junior high dances but none in high school.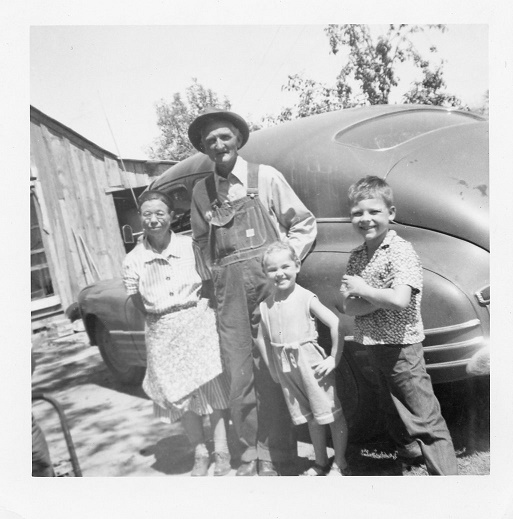 When I was promoted to management at work, Lorna and I had to go to these fancy, black-tie dinner-dances at resorts in Boca Raton, Florida, White Sulphur Springs, West Virginia and other snooty places. We decided to take a ballroom dancing class so we would not be so awful on the dance floor. The class was fun because everyone was as bad as we were. Actually, Lorna is a good dancer. To this day, I want to dance (not really) when I hear an Anne Murray song. We graduated and were taken to a real dance floor where we were almost trampled by experienced folks who were not happy to have us in their way.
There was a dj at Evan's wedding reception in July (2010) and all of the young men and women were dancing to the latest music. There were no slow songs for me. At one point, I saw three young women laughing at a large man who was trying to dance. I thought he was doing OK. That moment reminded me why I don't dance if I can avoid it. I like to watch people who are good dancers but me - I'm a bowler. [JAM 9/20/2010]
Here is my dad taking a photo of people standing on the side of a hill. The photo was taken at the house where my father was born in Paoli. Oklahoma. My sister and I are with my grandfather, Joe Moore and his second wife, Anneata Moore. My dad's mother, Myrtle Hawkins Moore died of Bright's Disease when he was six years old. Joe & Myrtle had four children who lived to adulthood - Jewel, Helen, Joe Jr. and Homer (dad). Joe & Anneatta had one son, Edward Ray Moore who lives in Paul's Valley, Oklahoma. This house in Paoli was on a farm and did not have running water. The toilet was in a smelly outhouse. They had a storm cellar/fruit cellar in case of an Oklahoma tornado. At the time we visited, it was mainly a chicken farm. My grandfather did not have any teeth. He chewed tobacco and ate only soft food. [JAM 6/3/2020]